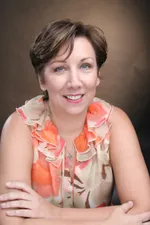 I have been in practice in Costa Mesa since 1988. My mother was born in Los Angeles and I have lots of family in this area. It was a natural fit, when I graduated to come back to Orange County. The last time I had lived her full time I was in 2nd grade and lived across from a huge orange crop.
Growing up my father was in the US Army for 20 years and we were able to travel, see lots of new and fun places. He retired and went back to Chiropractic College as a second career. I grew up being taught that your body innately has the ability to heal, we went to see an osteopathic doctor when you were still able to get a manipulation from our local doctor, Dr. Hartsock DO.
My undergraduate degree in Nutrition has been a bonus with my practice. I am able to discuss and give information about your body as a whole. What we put inside our body makes a big difference in the outcome of our health.
I have a daughter who is in college in Seattle, which gives me a bit more time to enjoy a balance between work and enjoying life. I ski, play golf and tennis…I didn't say I was great at any of them but I enjoy being outside and moving.
I have been fortunate enough to have some wonderful patients over the years. I look forward to talking to you and finding out what your health concerns are and help you start a new path to changing the quality of your health. Getting out of pain is important but improving your health is more.
Dr. Brigide L. Daily, D.C.