MOST RECENT REVIEWS & TESTIMONIALS:
March 16, 2018
I chose Dr. Daily to be my Chiropractor because I liked her approach to my personal care plan. The quality of my life has improved because of Dr. Daily's care, as I have less aches and pains, more flexibility, better range of motion in hips, decreased pain "twinges" in right hip. Her simple logical approach and thorough preparatory process just "makes sense." - Kathy W., Huntington Beach, CA
March 16, 2018
I used to have such terrible back pain that I would just go straight to bed when I got home after work. Now I have much fewer days like that. I commute a lot and this treatment has helped my driving become much less of a painful process. Give it a try! It is worth it. - Dani G., Whittier, CA
June 23, 2017
I saw Dr. D for many years when I lived in Southern California. She cured my knee pain that I had for about 20 years that conventional MDs were telling me was in my head.
She helped me recover from 3 or 4 car accidents. The hardest part about moving to St Louis was getting a new Chiropractor. Dr. D was there for me too speaking with the new Dr. by phone and assuring me that he had a similar treatment philosophy to hers. If you are needing a chiropractor look no further, you already found a Gem. - Mike M. St. Louis, Mo.
April 27, 2015
I have scoliosis and hadn't gotten x-Rays in over 10 years. I came to Dr. Daily about 10 months ago just to see how my back was doing. I had been having a lot of headaches, and since I have been getting regular adjustments, my headaches have become much less frequent! I have seen the progress in updated x-Rays, and I appreciate everything Dr. Daily has done! - Sarah M. Irvine, CA
April 5, 2015
Dr. Daily is the best! I would never trust someone else with my health or more importantly my family's health... Thank you for many great years! - Laurie M. Fountain Valley, CA
March 17, 2015
Looking for the best Chiropractor around? Stop now and call Dr. Daily!!!! I have been going to Dr. Daily for 17 years and even though we do not live close to where she is located we will still make the trip for her quality care. She is knowledgeable, gentle and honest. She has helped my family through migraines, illness and pregnancy when other doctors could not. - Sarah H. Irvine, CA
1/8/2012
Dr. Brian Stanton has helped me in more ways than I even know. I went to Dr. B in January of 2009 with severe back pain. Through his methodical evaluation, including initial x-rays, he found I had a compression fracture on L5. He helped me rehab through that injury as well as many others (as I am a level ten gymnast).
When I enter the Lifeline office it is not only for an adjustment but a friendly visit. Both Dr. Stanton and the office staff truly care about your well-being and your day to day life. I have visited the Lifeline office 2-3 times a week for almost three years now, and I can honestly say that I don't know where I would be today without Dr. Stanton. Since that first visit I have been healthy, aligned, and ready to go!
If you are looking for a genuinely caring, highly educated, and just plain awesome Chiropractic experience Lifeline is the one! Chiropractic works miracles. - Molly M., Costa Mesa, CA
---
1/8/2012
As someone who is VERY hesitant to allow anyone to touch (let alone adjust) my sensitive neck and back, I must say that Dr. Stanton is the BEST! He is very understanding and customizes his treatments according to each individual's needs. I always leave their office feeling much better than I did walking in (and actually a bit taller too:))! - Janae J., Costa Mesa, CA
---
12/30/2011
I had been on a search for preventive care for overall health for about a year when I found Dr. Brian Stanton; I now have been a patient of his for 13 years. I was looking for someone to teach me about prevention so I would know how to care for myself. He explained things on how to get out of bed to keep strain of the spine and the importance of water and so on. I Polynesian dance and the health of my back and feet are extremely important.
Dr. Brian gives more than just great care and education he also takes the time to learn about his patients' interest and takes the time to ask about them. - L G., Newport Beach, CA
---
12/26/2011
The field of Chiropractic has a lot of misinformation from people who have never been a patient and experienced being adjusted. I have found that Dr. Stanton easily explains what he is doing and will show you on a chart what part of your body is being adjusted. His goal is for each patient to be fully informed about their treatments. He is truly a people person and is interested in your long term health.
After two severe injuries, I have found that the pain has been dramatically reduced through his assistance.
The office staff is very friendly and quickly learns your name after a few visits.
I highly recommend Dr. Stanton. My wife and adult son are also his patients. - James M., HB, CA
---
12/22/2011
When I found Dr. Stanton, I was not only looking to get adjusted, I was looking for a doctor to educate me - talk to me. (My previous chiropractor didn't talk much.) Over the past 10+ years, Dr. Stanton corrected my neck and back issues. He talks to me about general health issues and the importance of consistent body maintenance. He looks at the whole me. Dr. Stanton is passionate about his profession and is focused on good health. He is continually doing research and passing on that information to his patients.
He's the best. - Renee D., Costa Mesa, CA
---
12/21/2011
Dr. Stanton has helped my entire family, including my children. He genuinely cares about his patients' health and well-being. When I visit the office, I don't have to wait to be seen. That is a huge plus!
In addition to the chiropractic care, Lifeline Chiropractic offers massages. The combination of an adjustment and a massage makes a world of difference.
The staff is friendly and helpful. The office is always clean.
I highly recommend Dr. Stanton and Lifeline Chiropractic. - Heather R., Costa Mesa, CA
---
12/21/2011
Lifeline Chiropractic is great. I have known Dr. Brian Stanton for many years and I can be the first to tell you that he lives his passion for health. He is invested in the health and well-being of himself, his family, and his clients. He is happy to accept anyone who comes in needing care. He is extremely knowledgeable and has taught me so much about Chiropractic over the years. He genuinely believes in what he does and it shows.
Dr. Brian is one of the only people I will entrust the care of my 1 year old son. We are a well-adjusted family from Chiropractic care. - Nichole C., Murrieta, CA
---
12/21/2011
Dr. Stanton does a great job talking with his patients, understanding what's bothering them before getting to work... I KNOW he cares about each and every one of them!
I particularly enjoy the massage... Heidi takes the time to understand where I'm sore and does certain pressure points and things that completely loosen up my trouble areas--it's amazing!! - Kevin P., Lake Forest, CA
---
"A year ago I could barley walk. Now I can walk for 30 minutes."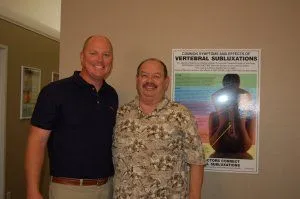 Dr. Stanton and Michael Bloss, Aug 2011
---
Check Out this Midnight "Thank You" Voicemail!
Lynda Baffert Testimonial
Message Rec'd Tuesday March 10, 2009 at 12:05 am
Hey Dr. Stanton its me Lynda, Lynda Baffert, its midnight on Monday night.
I just went to bed and I was lying here thinking about how good I feel and how nice it is to be able to fall asleep without having any neck, back, or shoulder pain. I attribute this totally to your hands and the wonderful gift that God gave you that enables you to take pain away. You know, without having to take Aspirin, Alleve, Tylenol… none of that stuff. Just having an adjustment from you is all I need. You forever seize to amaze me on how you know exactly where and how much force to apply to free up my pain. I feel great and I'm going to sleep pain free tonight. I just want to thank you again for that wonderful very thorough adjustment you gave me today.
Thank you, Doctor. Have a good day tomorrow. Bye Bye.
---
78 Year Old Patient Doing Great!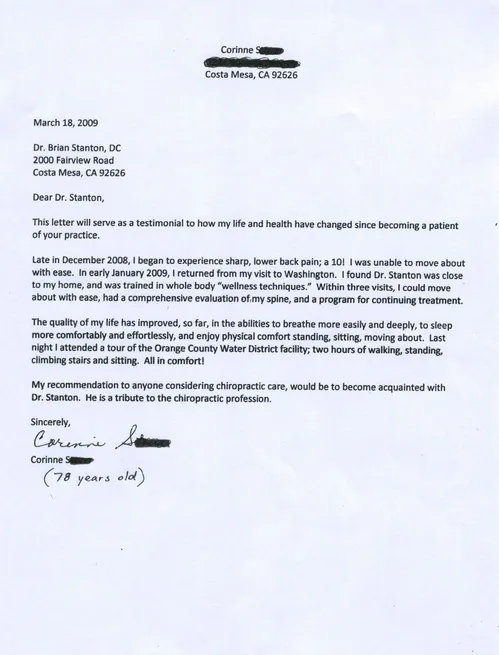 ---
"Emergency Chiropractic Care"
(on Sunday March 8, 2009)
for a 7 y.o. little girl, Katie.
She is one of our "oldest" patients... her entire life!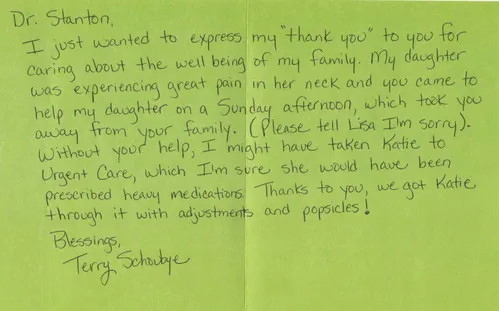 ---
Testimonial Wall
I CAN DO ANYTHING, WITH CHIROPRACTIC!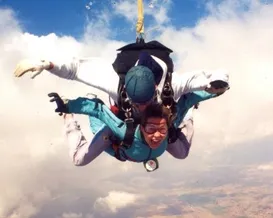 ---
"I thank God for blessing me with skills & ability and also giving me a great Chiropractor, Dr. Brian Stanton."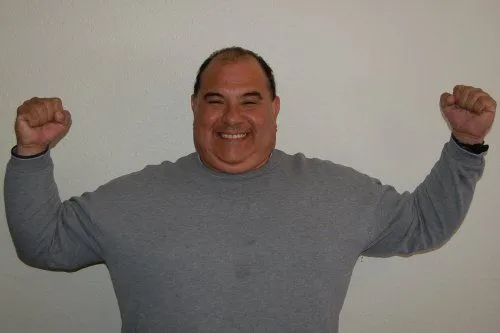 -Bobby Joe Carrasco
1ST Place ~ Gold Medal -Bowling
Orange CountySpecial Olympics. Sat. Oct. 13, 2007.
HEADACHES Decreased Gone!


While Bayer aspirin stockholders are less than pleased, I am thrilled with the outcome of my somewhat reluctant decision to come to you (a chiropractor!) for my neck and back pain. It has been 80 days since I have had a headache.As headaches had become a part of my normal routine over the past five years (on average I would have 2 or 3 "good" ones a week), this "record" astonishes me. I had assumed that headaches were simply part of the ordinary aging process, popped a few aspirin when one hit, and went about my day. I was wrong.

As an elementary school teacher used to always being "right", it doesn't bother me a bit being wrong. Though the novelty of having a headache has worn off a bit, it is amazing how much smoother my days both in and out of the classroom go. I can focus better, have more patience, and get a lot more accomplished. It's also nice not to have to remember to tote aspirin with me wherever I go.
I'm sure my students are appreciative as well. Though they haven't mentioned my improved demeanor (probably a wise decision on their part!), a number of them have noted that I walk differently. When asked what they meant, they told me that I "don't walk with my head down" anymore.No headaches and improved posture - I think that makes it a win-win situation.And, I have you to thank for that.
So thank you, Dr. Stanton,
for being so good at what you do!



Sincerely,


Carol Lang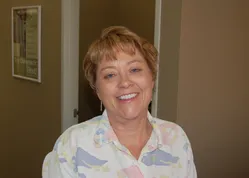 April 12, 2006
IRRITABLE BOWEL

Since seeing you I have never felt better! I have suffered with irritable bowel syndrome since I was a little girl and have not been able to have normal bowel movements without some type of stomach cramping. It has been almost 3 months now that I have been receiving care from you and I have not had any major stomach issues or any of the old backaches or leg numbness I was having. My overall health has definitely improved!!
God has given you an awesome gift of healing through chiropractic. May the Lord continue to bless you & your practice!

Sincerely,
Janine A. Wagner
March 9, 2005
Golf Game Improved!

Dr. Brian,
After two months of treatment, I had my best tournament as a professional golfer. It was great to play two rounds of golf pain-freewithout any medication. Your adjustments gave me a sense of calm that enabled me to be relaxed in situations under pressure.
Thank you for all your help!
God Bless,
Andy Crinella
November 5, 2001
No More Drugs!
Upon coming to see Dr. Stanton, I suffered from migraines approximately three times a week, and I've also had allergies since childhood. For my headaches, I was taking Tylenol and for my allergies I was taking Claritin D weekly. However, after being treated by Dr. Stanton for at least two-months I have only taken Tylenol and Claritin D once. I am not as skeptical as I was once about "chiropractic treatment". Now I believe that Dr. Stanton knows what he is talking about.
Richard A. Moraga
January 29, 2001
Multiple Sclerosis
I was in bad shape. I have M.S. and haven't been to the chiropractor for about 6 years and I was having headaches, back pains, chest pains, bowel problems, and neck and shoulder pains. I now am almost (as much as possible with the M.S.) livable again. The headaches are fewer and less severe; the pains (everywhere) are either minimal or gone, and my bowel problems are almost normal again. My energy level is higher, and I just can't say enough about how much better I feel.
I highly recommend Dr. Stanton.
May 4, 2001